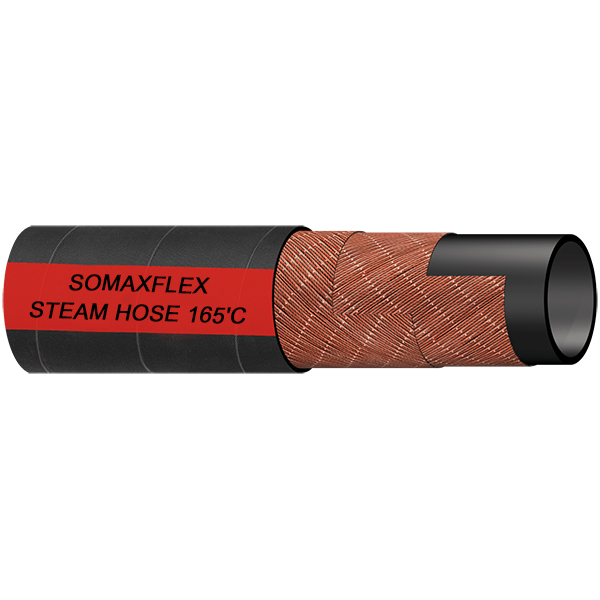 BLACK STEAM HOSE 165
165 Textile Steam Hose-7Bar
Application:
Reinforced steam hose, designed for saturated steam with 6bar in maximum working pressure; Exhausting the water after using to extend the service life.
Temperature:
-40℃ to +165℃
Tube:
Black, smooth, Resistance to high temperature saturated steam EPDM synthetic rubber.
Reinforcement:
High strength synthetic cord
Cover:
Black, smooth(wrapped finish)synthetic EPDM rubber. High temperature, weathering and ozone resistant.
Black Steam Hose 165'C