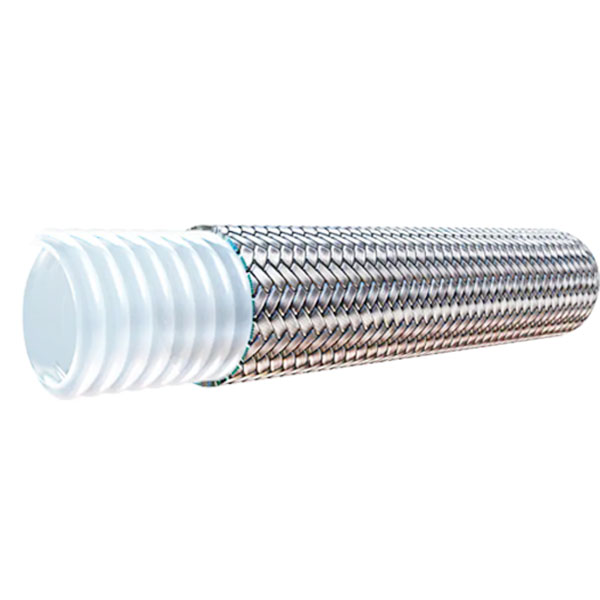 Corrugated PTFE HOSE
Application:
Mainly used for conveying various chemicals, ships, automobiles, Marine industry machinery hydraulic system etc
Tube:corrugated PTFE
Cover: SS304 / SS316 Braided
Temperature: -65ºC to +260ºC
Coil length: 20m-100m (Random Length).
Standard: SAE100 R14
Connector: JIC,NPT,BSP Fitting, flange etc.
Corrugated PTFE Hose
The Model type PTFE Hose is a convoluted PTFE hose with a stainless steel braiding.The convolutions provide a far tighter bend radius than most smooth bore alternatives.It is lightweight, and handles a very broad range of chemicals at relatively high temperatures and pressures, including full vacuum.
It is used in countless tough industrial applications where a smooth bore is not required. Also available in conductive PTFE.
Commonly provided with JIC, NPT or many other fittings.