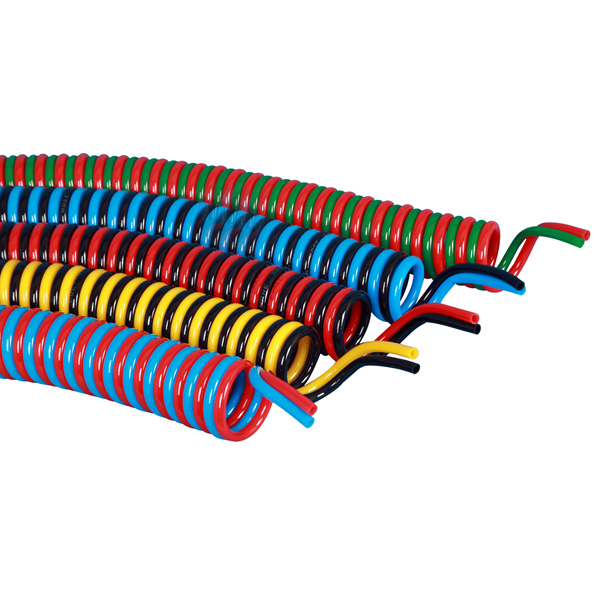 Made of new imported TPU raw material.
wall uniform and precise size . long working life.
1)High elasticity·small bending radius.easy assemble and cutting.
2)Excellent abrasion resistance·excellent mechanical properties.
3)Excellent transparency.
4)Using imported weathering resistance masterbatch.
5)Long time not fade.
Working pressure 1.0MPa in 23℃.
Min burst pressure 3.5MPa in 23℃
Operating temperature range -20℃~+80℃
Recommended temperature range -10℃~+60℃.
Shore hardness 98A. special size and length can be customized.
Working medium: air, lube.
working medium is water, it need to be customized.
Product model:DCPU.