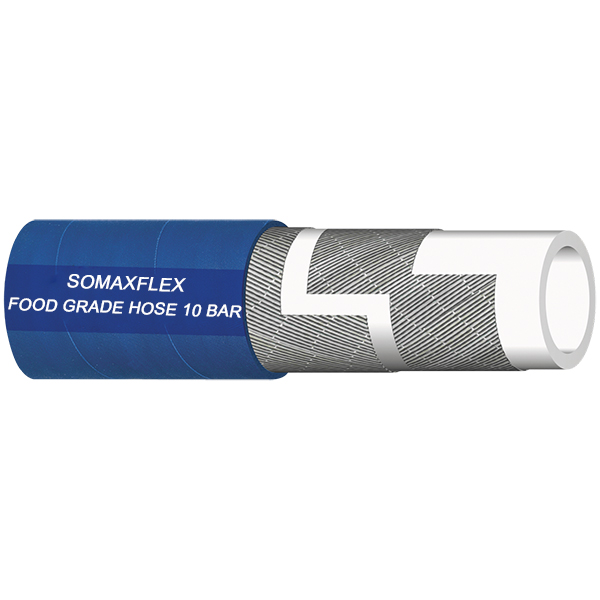 FOOD S&D HOSE 10BAR
UHMWPE Food Grade Hose
Application:
FDA approved food hose designed with ultra-high molecular wight polyethylene tube, tranferring all types of corrosive chemicals,medicine and food handling materials.
Temperature range:
-10℃to 93℃
Tube:
White,smooth,Ultra High Molecular Weight Polyethylene(UHMWPE),food quality rubber.
Reinforcement:
High strength synthetic cord and helix wire.
Cover:
Blue,smooth(wrapped finish),synthetic rubber,resistant to oil,weathering and chemical.
Optional Request:
Standard F.D.A.Title21,177,260