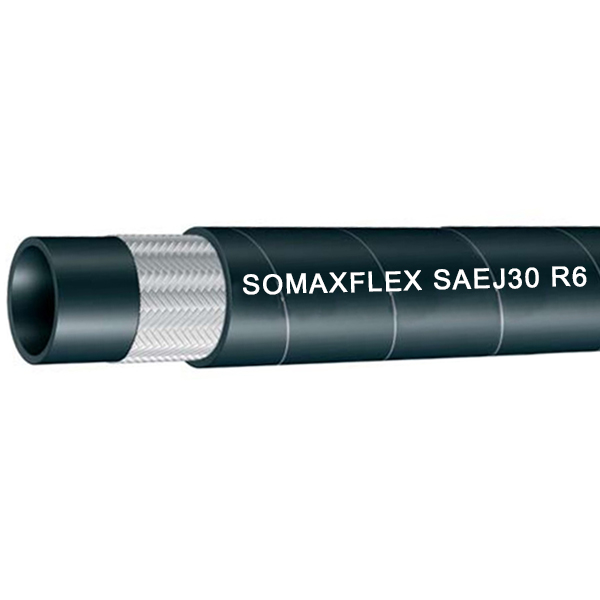 SAE J30 R6
Application:                 
Push-on hose for low pressure lines,return lines,drain lines. Used in fuel system or in the crancase of internal combustion engines in mobile(truck,bus,off-highway,vehicles),stationary and marine applications.
Mineral oils,vegetable and rape seed oils,glycol and polyglycol based oils,synthetic ester based oils, oils in aqueous emulsion,water,diesel fuel,gasoline.
Tube: 
Fuel and oil resistant synthetic rubber compound.                                                                             
Reinforcement:
One textile braid.
Cover:
Enviroment resistant synthetic rubber.                                 
Temp. Range:       
 -40°C to+100°C.