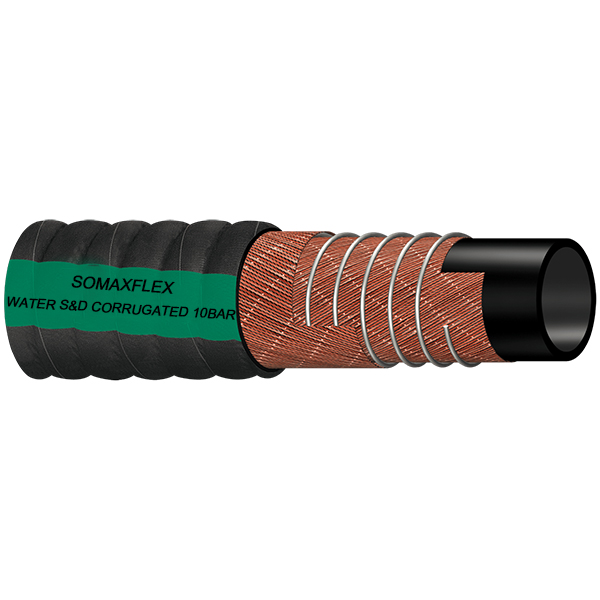 Water Suction and delivery Hose corrugated surface 10BAR
Water Snake 10-Corrugated Water S/D Hose
Application:
Mandrel built hardwall hose for suction and discharge of water and non corrosive fluids. Suitable for agricultural, industrial and other applications.
Temperature:
From -30°C  to +70°C
Tube:
Black, smooth, synthetic rubber.
Reinforcement:
High strength synthetic cord and helix wire.
Cover:
Black, Corrugated, (wrapped finish) synthetic rubber, weathering and ozone resistant.