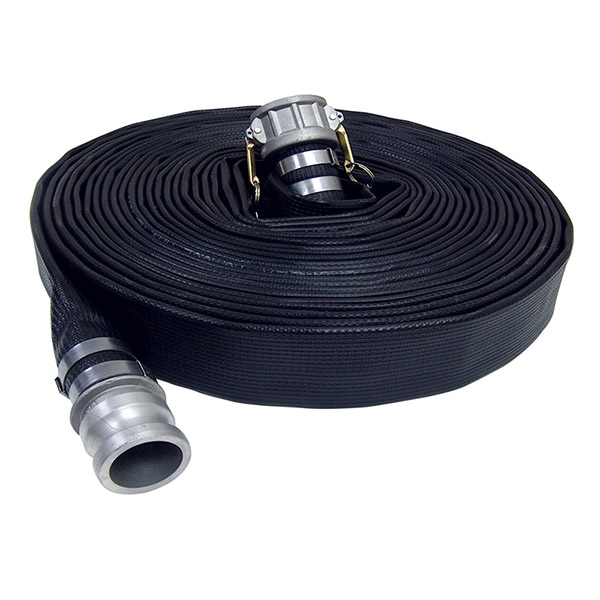 TPU Layflat Hose for Oil Transfer
Construction:
This hose is made from extruded thermoplastic polyether based polyurethane (TPU) with excellent wear & tear properties. The reinforcement is made from circular woven filament polyester yarn. The "extrusion through the-weave" production method gives a very strong bonding between cover and lining as well as firmly encapsulating the woven polyester. Incorporated copper wire is used to transfer static electricity.
Application:
Refueling truck, rail & ship, Fuel Terminals & Depots, Bulk Fuel Distribution, Ship to Shore transfer, Recommended for Temporarily Oil Transfer Solutions.
Temperature Range:
-5℃ -65℃ / 23 ℉ -150 ℉