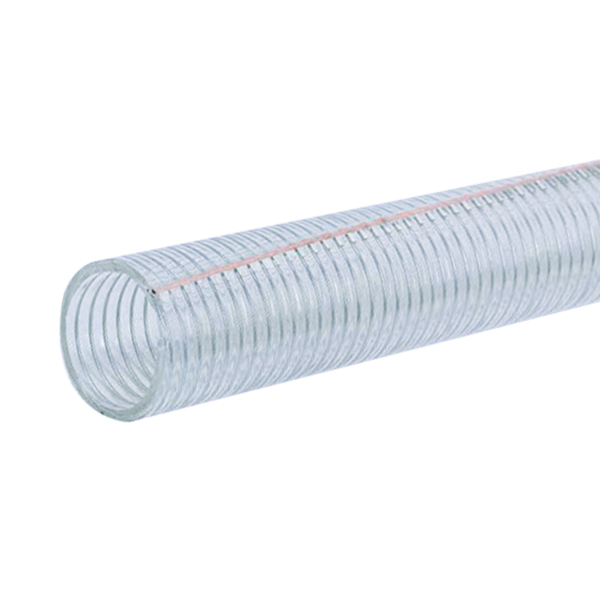 Anti-Static Steel Wire Hose
Construction:
Made of Hi-elasticity hi-strength zinc Plated metal wire and high-quality PVC synthesis materials.
Tube and cover:transparent PVC.
Reinforcement:Spiral reinforcement and copper wire inserted.
Temperature Range:-5℃ – 65℃ / 23 ℉ – 150 ℉
Application:
The PVC steel wire hose is widely used in mine,chemical plant and etc.Delivery and suction of oil,gas and powder.