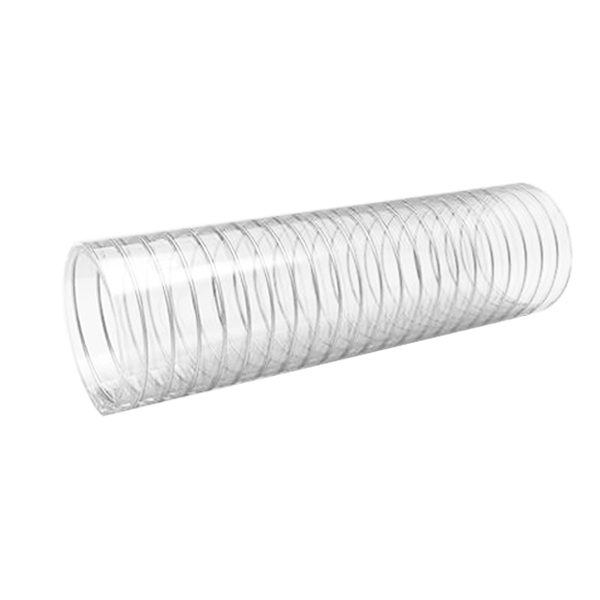 PVC Heavy Duty Steel Wire Hose
Application:
used for suction and discharge of water, oil and powdery articles in the industries, agriculture, engineering,foodstuffs and sanitation lines, the hose used for foodstuffs is made of special food grade pvc. It is non-toxic,light,without odor and transparent.
Tube and cover:
transparent PVC
Reinforcement: 
steel wire spiral
Temperature:
-5℃ – 65℃/23℉ – 150℉
Characteristics:
Lightweight, flexible with small bending radius.
Durable against the external impact,chemical and climate.
Transparent, easy to check the contents.
Anti-UV, anti-aging,long working life.