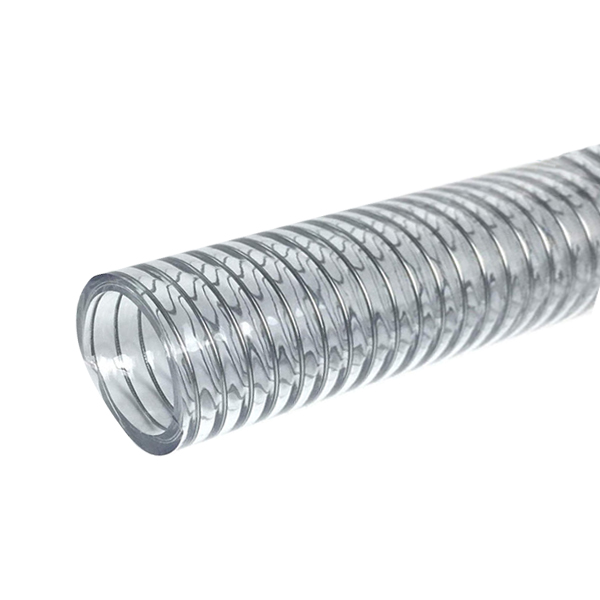 High Temperature Resistant Steel Wire Hose
Construction:
Hi-elasticity, Hi-strength zinc plated metal wire qualified special PVC synthesis materials.
Tube and cover:transparent PVC.
Reinforcement:steel wire spiral.
Temperature Range:-5℃ -100℃/23 ℉ -212 ℉
Application:
It is widely used for suction and discharge of water, oil and powdery articles in the industries, agriculture, engineering, foodstuffs and sanitation lines, the hose used for foodstuffs is made of special food grade pvc. It is nontoxic,light,without odor and transparent. Used under 100℃ condition, suitable for different high temperature environment.