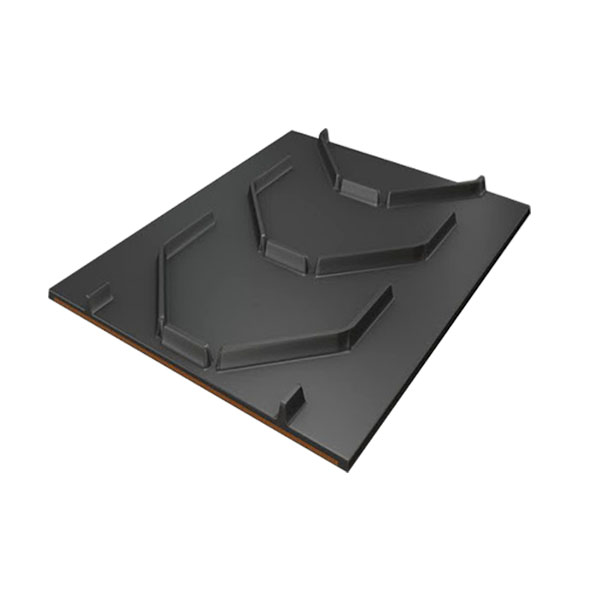 Chevron Conveyor Belt
Pattenrn Type:
Open V ; Closed V ; U type ; Y Type ; Multi V
Width of Belt:
450mm-2200mm
Height of Pattern(CH):
-3mm ; 5mm ; 6.5mm ; 10mm;
15mm ; 17mm ; 15mm ; 32mm

Application:
Chevron conveyor belt is designed for inclined transportation for conveying bulk material such as coal, sand,mineral, crop, package and bag depending on different loading material and inclined angle to choose suitable cleat height and chevron type to prevent loading material from dropping down.
Structure:
1. Excellent weather resistance and property of cleat, not easy to crack and become deformed.
2. High abrasive high tensile cleats.
3. Good flexibility and tear resistance.
4. Integrated vulcanized cleats and base belt prevent the cleats from coming off.
5. Different rubber property and carcass strength can be designed according to requirement.