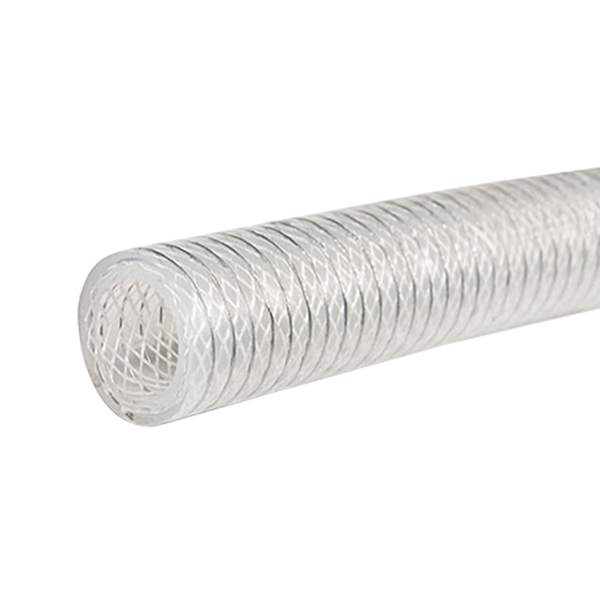 PVC Steel & Fiber Composite Hose
Application:
The PVC steel wire and fiber composite hose is widely used for suction and discharge of water,oil and powdery articles in the industries,agriculture,engineering, foodstuffs and sanitation lines, the hose used for foodstuffs is made of special food grade pvc. It is non-toxic, light,without odor and transparent. The food grade PVC steel wire and fiber composite hose can be used for conveying milk, beverage, distilled liquor, beer, jam and other foods.
We can also insert the cooper wire into hose. This hose can avoid the block of the flowing in the hose due to static,and protect users.
Tube and cover:transparent PVC
Reinforcement:steel wire spiral & polyester fibre braiding
Temperature Range:-5℃ – 65℃ / 23 ℉ – 150 ℉